Welcome aboard the new website of the Port Authority of Santander. We invite you to browse it and thus cover all the activities of our port with the maximum depth.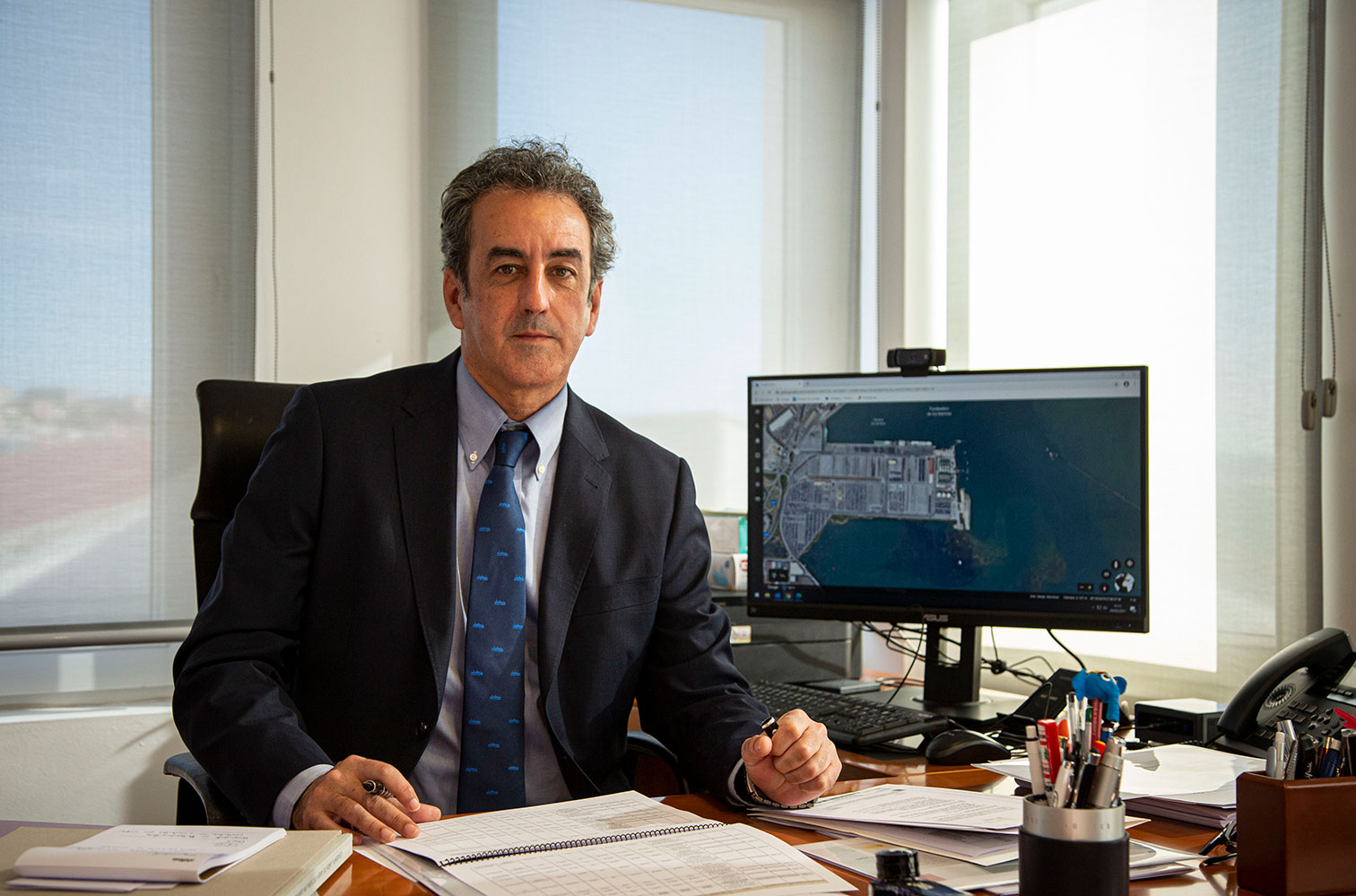 The Port of Santander is anchored in the Atlantic, right in the heart of the Cantabrian cornice. In the cove of the Bay of Santander that gives its name to the city, capital of the Autonomous Community of Cantabria.
---
The investment of 150 million euros, both public and private, planned for the coming years, guarantees the implementation of future projects, such as the construction of the new ferry and container terminals, the new Raos 9 and Maliaño 1-4 docks or the automobile silo that, along with with the development of the La Pasiega Logistics Park, will allow the port to grow without any more landfill in the bay.
Our commitment for making the port attractive to both our current and future clients is nothing more than this institution's way of supporting the business fabric of Cantabria so that it can develop its activity in the most efficient way possible.
At the same time, we try to be the best of neighbours for the city with which we share space, adventures and misadventures, offering our most central and urbanistically valuable land so that citizens can enjoy it without fences to prevent them from doing so. Thus, in recent times we have ceded spaces and buildings to transform them into promenades, museums and rest areas for neighbours and visitors.
Another of the interesting processes we are working on is the digital transformation of the port to place us at the forefront of new technologies. In this line, and as a new communication channel, we present this web4.0 page which we hope will be the gateway for citizens and companies to all the digital services offered by this Port Authority.